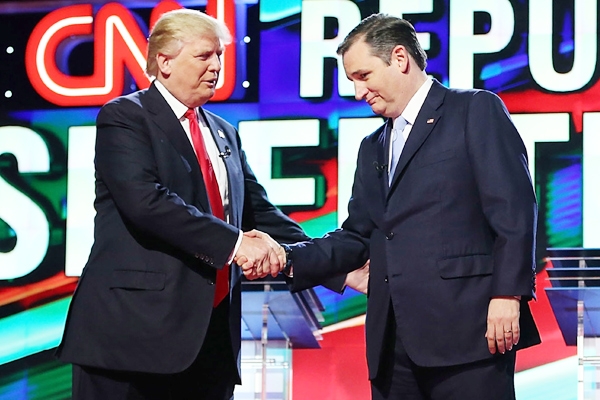 In a radio interview, Texas Senator Ted Cruz blasted rival Donald Trump by accusing him of using dirty tricks to intimidate delegates as well as voters. Mr. Cruz said that the billionaire is a bad businessman and has been surrounded by sycophants all through the career.
In an interview in the Glenn Beck radio show Cruz said, "Donald's whole pitch is he's a great businessman. It appears he can't run a lemonade stand."
The comments came in the context of both campaigns working tirelessly to secure delegates. This summer, delegates would back the candidates at the Republican Party convention in Cleveland.
Earlier, Trump said at a rally in a packed airport hangar in Rome, New York, that, "Our Republican system is absolutely rigged. It's a phony deal."
Pointing to Colorado, Trump said that "crooked politicians" had set up the delegate-selection system to ensure that an outsider cannot win.
"These are dirty tricksters. They should be ashamed of themselves for allowing this kind of crap to happen," he added. He also said that "phony rules and regulations" have set up by both Democrats and Republicans to makes it "impossible for a guy that wins to win."
-Sumana