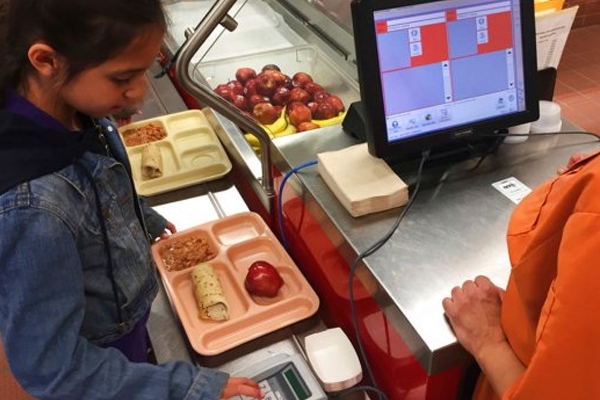 The U.S. Agriculture Department want districts to adopt policies for addressing meal debts and to inform parents at the start of the academic year. The agency is not specifically barring the embarrassing tactics, such as serving cheap sandwiches in place of hot meals or sending students home with conspicuous debt reminders, such as hand stamps. Instead it is encouraging schools to work more closely with parents to address delinquent accounts and ensure children don't go hungry.
Teaching assistant Kelvin Holt witnessed as a preschool student fell to the back of a cafeteria line during breakfast in Killeen, Texas. "The cash register woman asked to this 4-year-old girl, verbatim, 'You have no money,'" said Holt, describing the incident last year. A milk carton was taken away and the girl's food was dumped in the trash. "She did not protest, other than to walk away in tears."
"Rather than a hand stamp on a kid to say, 'I need lunch money,' send an email or a text message to the parent," said Tina Namian, who oversees the federal agency's school meals policy branch.
"There's no limit to the bad behavior a school can have. They just have to put it in writing," said Jennifer Ramo, executive director of New Mexico Appleseed, an advocacy group on poverty issues. "We live in a credit society. I think schools should handle debt like everybody else does: You don't take away food from children. You feed them and you settle the bill later."
Thresa Thomas, a Los Angeles Unified School District food service worker for students with severe physical and learning disabilities, grinds up complementary cheese sandwiches in a food processor to serve through feeding tubes to students who don't bring lunch and whose parents have not paid.
"They're not able to complain too much," she said. "We should give them all the same food, and we should collect the money as much as possible."
By Premji