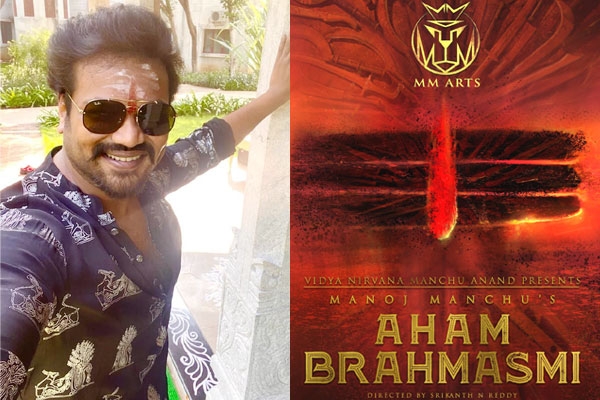 Veteran actor Mohan Babu's son Manchu Manoj impressed the Tollywood audience during his initial days. But soon most of his films ended up as disasters and his market reached all-time low. His personal problems too had an impact on his career which made Manchu Manoj take a long break. At one point of time, he even announced that he will not do films anymore. But the actor after three years back is returning to mainstream cinema.
Coming forward to u guys after 3 years. Feel the same emotion as I felt for my first movie DD. Thanks for all ur love and support on and off-screen throughout this journey. I missed my Art which is my life. CineAmma, Vachesaaaa
Love you all Darlings. #AhamBrahmasmi #AB pic.twitter.com/VYevifoMBT

— MM* (@HeroManoj1) February 13, 2020
Manchu Manoj today announced his comeback film 'Aham Brahmasmi'. Touted to be an action thriller, the film will be made on a huge budget and will release in Telugu, Hindi, Tamil, Kannada and Malayalam languages. Srikanth N Reddy is making his directorial debut with Aham Brahmasmi. The film will have its grand launch on March 6th and the major cast, crew details will be announced after the launch. MM Arts will be the producers and Aham Brahmasmi will release this year.