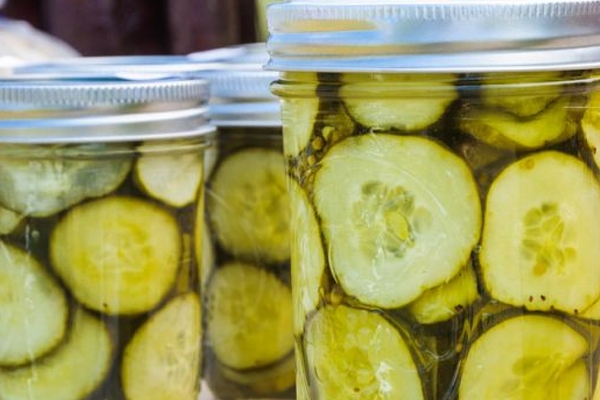 Pickles have always been considered as one of the best food to get various important health benefits. Although large number of people have a habit of discarding this juice completely, it has a lot of benefits to fix your health. Some of the best pickle juice health benefits are listed here.
● Best drink for post and pre-workout
Pickle juice is filled with calcium chloride as well as vinegar, which are helpful in the absorption of sodium and potassium in the body and maintaining the electrolyte balance.
●Improves digestion
Vinegar, which is present in pickle juice, is knows as the fermented food. This vinegar is also helpful in improving the digestive system of the body.
● Hangover prevention
Drinking pickle juice helps in removing the odour of alcohol from your breath and helps in restoring sodium levels in the body by countering nausea.
● Contains antioxidants
Along with containing important electrolytes as well as vitamin C and calcium, pickle juice is also rich with health-friendly antioxidants.
● Relieves PMS
Pickle juice is also considered as one of the best home remedy to treat PMS. Along with this, it is also helpful in curbing salt cravings and cramps which is common problem in women during menstruation.
● Helps in losing weight
According to the experts, drinking pickle juice regularly, helps in losing weight and to get healthy weight.
● Controls blood sugar level
As mentioned earlier, pickle juice contains vinegar, which experts recommend to consume in small quantities before having meal to control your blood sugar levels.