Indian Classical Singing Concert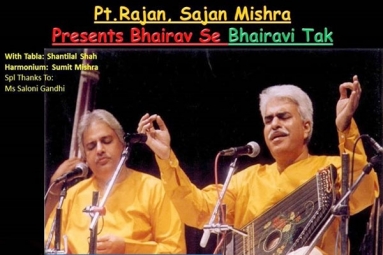 About this Event
Indian Classical Singing Concert
Indian Classical Singing Concert held at Smithwick Theatre Foothill College Los Altos Hills.
Pt. Rajan Sajan Mishra are brothers and names to recon with in Indian Classical Music domain. They bring in great tradition of Banaras Gharana and began their musical journey with Pt. Hanuman Prasad, and Gopal Mishra; their father and uncle. Their renditions carry a flavor from Banaras, a spiritual city in India.
Their music enriches ancient sensibilities with a modern and contemporary setting. This opportunity is being presented to the dardi music audience of Bayarea after a very long time. This is a great opportunity, not to be missed. Please join us and enjoy an evening reliving our great cultural heritage from core of India.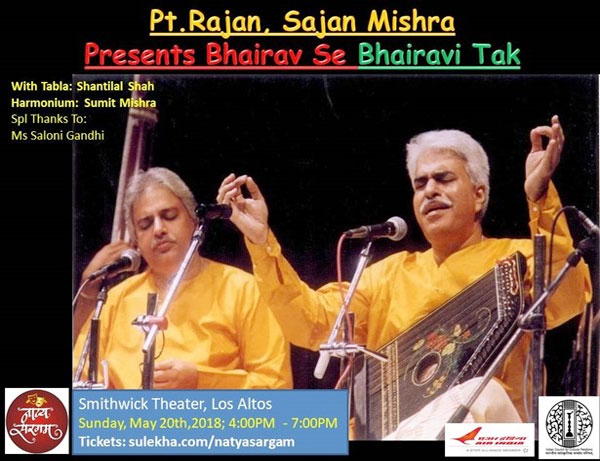 EVENT TITLE & ADDRESS
STARTS FROM
Santa Clara Convention Center,
Great America Parkway,
Santa Clara, CA 95054

ICC (India Community Center),
525 Los Coches Street,
Milpitas, CA 95035

Warm Springs Community Center,,
47300 Fernald St,
Fremont, CA 94539

Evergreen High School Theater,
3300 Quimby Road,
San Jose, CA 95148